Coolsculpting is a gentle way to reduce fat and target specific areas of the body. This non-invasive procedure can result in a noticeable, natural-looking fat reduction in the treated areas without the need for needles, incisions, cannulas, anesthesia, or pain medication.*
CoolSculpting is an FDA cleared, non surgical method to effectively reduce the visibility of those stubborn pesky bulges. Developed and proven by Harvard Scientists, CoolSculpting safely targets unwanted fat cells by cooling them while leaving surrounding tissues and cells unharmed.
Individual results may vary.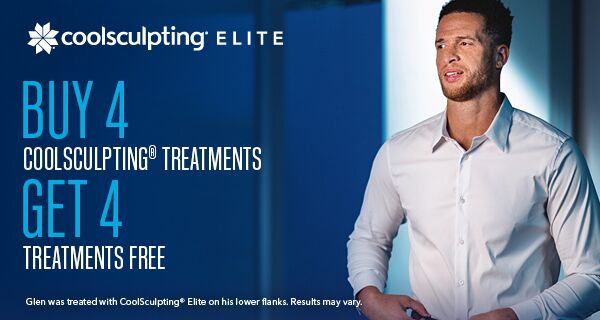 The Difference Between Coolsculpting and Liposuction?
Because the candidates for liposuction and CoolSculpting are often similar, the procedures are sometimes compared to one another. A single session of CoolSculpting can remove approximately 20% of fat cells in the target area. While liposuction can remove 30% to 40% of fat cells in target areas, it's an invasive procedure with more risks.
Individual results may vary.
CoolSculpting targets and destroys fat cells by delivering controlled bursts of cooling. This cooling kills the fat cells. Once the cells are dead, the body processes and absorbs them and eliminates the waste. This natural process reduces the number of fat cells in the targeted area, which contours the body.
The CoolSculpting technique works so effectively because fat cells freeze at a higher temperature than other kinds of cells. The applicator delivers cooling at a very specific temperature — cold enough to destroy fat cells but not cold enough to harm any tissue. Removing excess fat with CoolSculpting can help you look more youthful by giving you a trimmer, more toned appearance.
What areas can Coolsculpting Treat?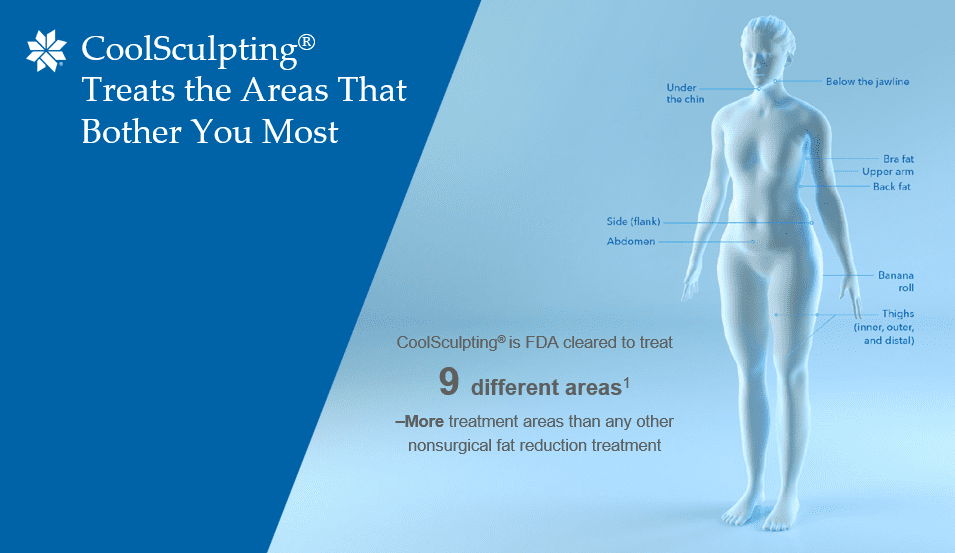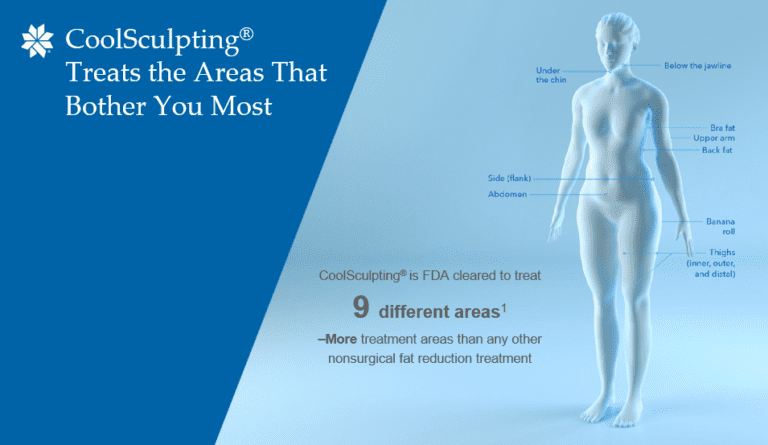 4 months ago
Cool sculpting for my belly and love handles really worked well. The Dr was super clear on the process, the massage during and after to get the best results. The facility is really comfy and they are very punctual and flexible. Would definitely recommend and do it again with Balencia if need be!
Request
your free
CONSULTATION